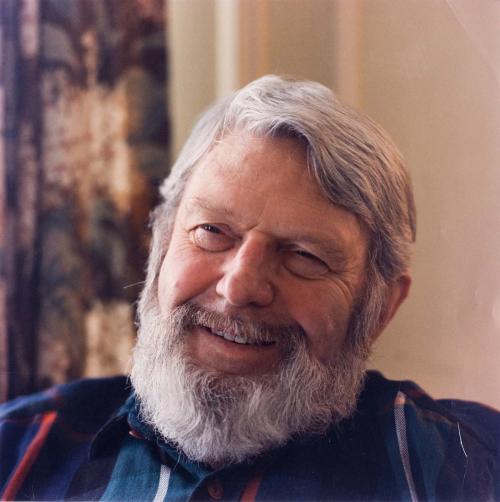 Few people embraced as many roles as Theodore Bikel. In his 91 years, he could legitimately lay claim to the titles of folksinger, actor (theater, film, and television), radio host, union president (Actors' Equity), political activist, and Jewish spokesman.
Theodore Bikel was born in 1924 in Vienna and was thirteen when his parents emigrated to Palestine. He joined the internationally famous Habima Theatre in 1943 as an apprentice actor, and a year later he became one of the cofounders of the Israeli Chamber Theatre ("Cameri"). In 1946 he entered London's Royal Academy of Dramatic Art, from which he graduated with honors two years later. Sir Laurence Olivier, impressed with his performance in several small London theater productions, offered him a role in his production of A Streetcar Named Desire, starring Vivien Leigh. Bikel soon took over the part of Mitch, and his career on both stage and screen flourished. In London he was acclaimed as the Russian Colonel in Ustinov's The Love of Four Colonels, and on Broadway his long list of memorable performances includes Tonight in Samarkand, The Rope Dancers, The Lark, and the original production of The Sound of Music, in which he created the role of Baron von Trapp. In American national tours he starred in Zorba and Fiddler on the Roof, playing the role of Tevye more than 2,000 times.
Among Bikel's most well-known screen appearances are the Sheriff in The Defiant Ones (1958)—for which he received an Academy Award nomination as best supporting actor—and supporting roles in The African Queen (1951), The Little Kidnappers (1953), My Fair Lady (1964), The Blue Angel (1959), The Enemy Below (1957), The Dog of Flanders (1958), I Want to Live! (1958), The Russians Are Coming (1965), and The Little Ark (1970). Bikel's American television career included such characterizations as a Scottish policeman in Alfred Hitchcock Presents, a Mad Bomber, a South African Boer on the hunt in New York (Equalizer), Shakespeare's Julius Caesar, Henry Kissinger in The Final Days, and the 1988 Emmy-winning title role in PBS's Harris Newmark. As a celebrated and much-recorded folksinger, Bikel made his concert debut at Carnegie Recital Hall in 1956, and performed concerts throughout North America, Europe, Israel, New Zealand, and Australia. He was also an accomplished translator of song lyrics and was a cofounder of the Newport Folk Festival.
Bikel died on July 21, 2015 in Los Angeles. The New York Times posted this remembrance.
(Updated: 07/17/2018)