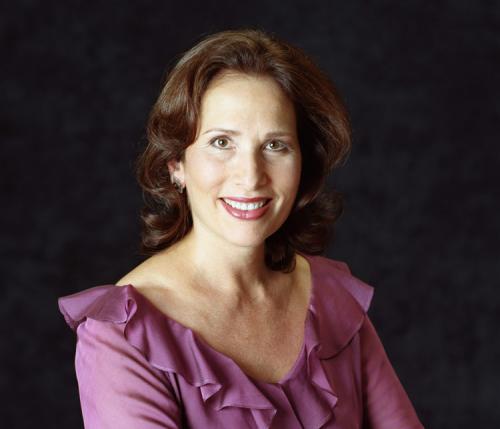 Cantor Ida Rae Cahana was raised in Pittsburgh, where at age seventeen she became the first woman in the tri-state area to be featured in a synagogue as a cantorial soloist. After completing a bachelors degree at Carnegie-Mellon University and a masters at the New England Conservatory, she held a residence at the American Institute for Musical Studies in Graz, Austria, and studied with Cantor Naftali Herstik in Jerusalem. She later received her cantorial investiture with a master of sacred music degree from the School of Sacred Music of Hebrew Union College—Jewish Institute of Religion in New York.
In the secular realm, Cahana has appeared on stages throughout the world, including on Broadway, Lincoln Center, and the 92nd Street Y. She made her critically praised London debut in 1996 at the Barbican Centre in a performance of Vanished Voices, a Holocaust commemorative oratorio. More recently, she has performed with Michael Allen Harrison and friends in Crossing Over, an original retelling of the Exodus story; she is an integral part of the original cast recording. Since her  2011 recording with the well-known Portland band, Pink Martini, for their holiday album, Joy to the World,  Cahana has appeared on stage with the group at the Arlene Schnitzer Concert Hall in Portland, Walt Disney Concert Hall in Los Angeles, and at numerous venues on the East Coast and elsewhere.
During her five years as Senior Cantor at Central Synagogue in New York, Cahana collaborated with several nearby churches to present cross-cultural, educational musical programs with guests such as James Conlon. Cahana currently serves as Senior Cantor at Congregation Beth Israel in Portland, Oregon, where she lives with her family and regularly contributes to the city's musical culture both in and outside of the synagogue.
(Updated: 3/14/2019)