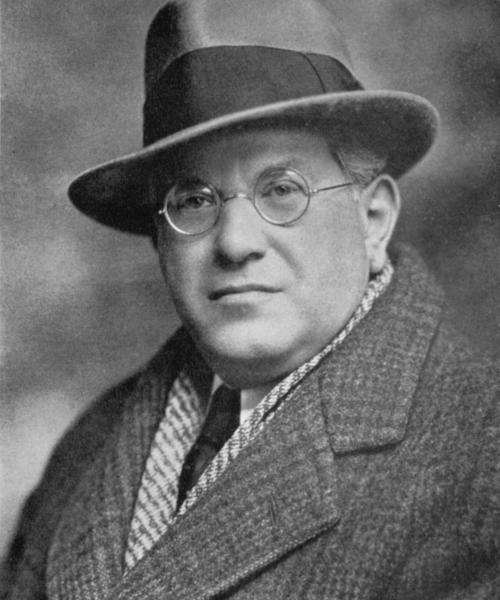 Zavel Zilberts was equally acclaimed in his lifetime as a choral conductor and a composer, but his legacy resides in the latter area. He was the only major and substantially published American composer of liturgical music known to have been a music director previously in an eastern European khor shul (lit., choral synagogue). To appreciate fully Zilberts's art, one must understand the significance of the khor shul as a response to modernity. The term can be misleading, since the choral parameter is historically inseparable from eastern as well as western Ashkenazi cantorial art, and either appertained or was the desiderata in virtually all formal eastern European synagogues of nearly every brand apart from Hassidic and other small "prayer houses" (shtiblekh). The khor shul in particular, however, reflected aspects of western sophistication within a traditional orthodox framework and was an important religious-cultural institution of 19th- and early-20th-century cosmopolitan eastern European and Russian Jewry. Many of the most famous eastern European cantors served at one time or another in these khor shuls, which were among the most coveted pulpits. These synagogues often were also schools for boy choristers.
Zilberts was born in Karlin, a suburb of Pinsk, Belarus. His father was a noted cantor, known as the Karliner hazzan, in whose choir the young Zilberts sang as a child, and he was sufficiently accomplished by the age of twelve to be invited to officiate as guest cantor at the Kupetchesky Synagogue in Kiev. He was only sixteen when his father died, but he was able to take over his father's position at the shtot shul (city synagogue). In 1899 he entered the Warsaw Conservatory, where he studied voice, composition, conducting, and music pedagogy, earning his diploma in 1903. And from 1904 until 1907 he directed the Hazomir Choral Society in Łódź, which became one of Europe's most prestigious secular Jewish choruses.
In 1907 he became music director of the Great Central Synagogue in Moscow, just reopened after having been closed for a number of years by a czarist government official. Its congregants were mostly people of developed and sophisticated musical tastes, since the 1891 expulsion from Moscow of Jewish working classes had left a Jewish population mostly comprising the intelligentsia and professional classes. During his seven years there, Zilberts developed the basis for his own learned style of composition, finding ways to preserve and exploit the attributes of traditional hazzanut within contained and refined boundaries, and in tandem with classical choral writing. In 1914 he had to leave Moscow, since he fell outside the categories of permitted occupations for Jews there. His destination was America, but he was detained en route in Łódź for the remainder of the First World War and again directed Hazomir there.
He arrived in the United States in 1920 and was soon engaged as the director of the New York Hazzanim Farband Chor—the chorus of cantors of the Jewish Ministers Cantors Association. Zilberts perfected a technique of composing for the special sonorities and timbral requirements of the men's chorus medium, and under his direction the chorus grew to more than 100 members, with its annual concerts eventually held in such major New York venues as Carnegie Hall.
In 1924 he organized the Zilberts Choral Society, soon expanding it into a recognized fixture of New York's cultural life. Eventually its concerts featured soloists of such stature as Jan Peerce, Richard Tucker, and Robert Merrill. Even after his death, the Zilberts Choral Society continued on, disbanding in 1960.
As a composer, Zilberts devoted himself to three principal genres: Hebrew liturgical music, folk-art and quasi-liturgical choral settings, and Yiddish lieder. Yet all of his music is on the level of art music. His choral pieces demonstrate a genuine polyphonic proclivity within a liturgical framework. He frequently used abbreviated fugal techniques, or fugatos, at or near the conclusion of pieces, to great effect. In this he followed the practice of David Nowakowski (1848–1921), the master synagogue composer in Odessa. The erudite cantor Pinchos Minkowsky (1859–1924), the last cantor of the famous Broder Synagogue in Odessa, once referred to Zilberts as "the greatest star in the [Jewish] musical world."
Perhaps most unusual was Zilberts's versatility in being able to appeal with equal force and artistic success to orthodox/traditional and Reform tastes and sensibilities. It might even be said that to some extent, both circles claimed him as their own.
By: Neil W. Levin