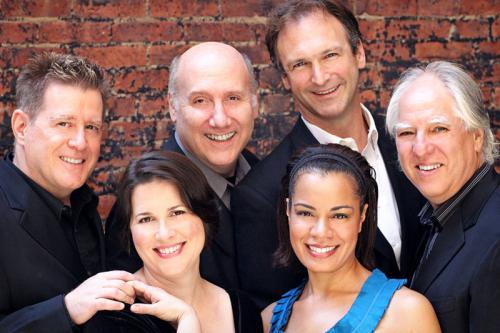 Since 1969, the internationally acclaimed vocal sextet The Western Wind has devoted itself to the special beauty and variety of a cappella music. The Ensemble's repertoire reveals its diverse background – from Renaissance motets to Fifties rock 'n' roll, from medieval carols to Duke Ellington, from complex works by avant-garde composers to the simplest folk melodies.
In addition to maintaining a demanding performance schedule, which has included such venues as Lincoln Center, Carnegie Hall, Kennedy Center, ArtPark, The Ordway Theater, The Metropolitan Museum, The Frick Museum, The Jewish Museum, Folger Shakespeare Library, Library of Congress, and the Cleveland Museum of Art, The Western Wind regularly conducts Workshops in Ensemble Singing. The workshops, attended by vocalists ranging from novice to professional, address the particular challenges of singing in small, largely un-conducted ensembles.
As part of its non-profit mission to spread the joy of music to people of all ages, The Western Wind coordinates a highly-acclaimed arts-in-education program in the New York City public school system called The Western Wind Goes To School for children ages 8–18. The curriculum ranges from the fundamentals of music notation and rhythm to highly refined interpretation of challenging vocal repertoire.
Since 1989, The Western Wind has produced a series of radio programs distributed throughout the United States by National Public Radio and Public Radio International. The programs address topics ranging from settings of love songs throughout the centuries to a musical narrative of the Jewish High Holy Days.
The Western Wind has also produced nineteen recordings, eleven of which have been released on Western Wind Records, the group's own record label, distributed in the US and Canada by Albany Music Distributors.