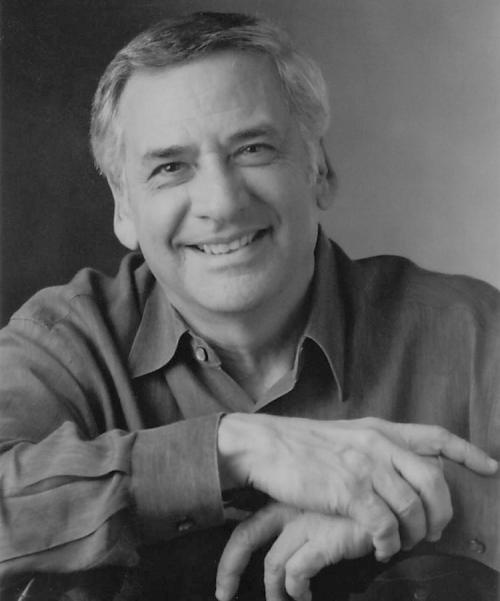 As the music director for twenty-seven years at Temple Emanu-El in Dallas, one of America's largest and most prestigious Reform congregations, Simon Sargon has made many important contributions to the field of Jewish music—as a composer, arranger, educator, pianist, conductor, producer-presenter, and advocate. Born in Bombay, India, to a family of Sephardi, Indian-Jewish, and eastern European Ashkenazi heritage, he was brought to the United States as an infant when his parents immigrated. During his student years he studied piano with the legendary Mieczyslaw Horszowski and theory at Brandeis University, where he earned his Bachelor of Arts degree in 1959. He received his master's degree from The Juilliard School in 1962, having studied composition with Vincent Persichetti. His other composition teachers were Irving Fine and Darius Milhaud. He taught at Sarah Lawrence College, at Marymount College (Tarrytown, New York), and at Juilliard between 1967 and 1971, and then he became head of the voice department of the Rubin Academy in Jerusalem until 1974. In 1984, he was appointed to the faculty of the Meadows School of the Arts at Southern Methodist University as a professor of composition. He was also the producer and artistic director of the Meadows Opera Theatre there for eighteen years.
Meanwhile, during his long tenure at Temple Emanu-El, he led one of the most elaborate and distinguished congregational music programs in America, directing its adult (professional as well as communal) and youth choirs at services, concerts, and concert tours and administering a concert series that presented many guest artists to the wider community. Over the years he has delivered more than thirty preconcert lectures for the Dallas Symphony Orchestra, presented opera previews for the Dallas Opera Guild and the Fort Worth Opera, narrated children's performances for the Dallas Opera, and given lectures for many arts organizations in the Dallas–Fort Worth communities, as well as in other cities in Texas.
Among Sargon's major works in his large catalogue relating to Jewish experience—in addition to those recorded for the Milken Archive—are his Symphony No. 1, Holocaust (1985); the oratorio Psalms of Qumran (1986); Psalm 8, commissioned by Yale University in honor of its three-hundredth anniversary; A House of All Peoples, commissioned by Temple B'nai Israel in Oklahoma City; Elul: Midnight—A Cantata of Penitence (1975), hailed by the Dallas Observer as "a remarkable work by a remarkable composer . . . [that] transcends sectarian limits and takes on a universal significance . . . part of the 'gift' of Judaism to the whole of mankind"; KlezMuzik (1996); Sing His Praise, a Sabbath service for youth choir; Saul, King of Israel, an opera commissioned by the Meadows Foundation in 1989; Renewing the Covenant (1981), for narrator and instrumental ensemble commissioned by the National Council of Jewish Federations for its fiftieth national convention in St. Louis; Mizmor L'toda, a Sabbath eve service; and Flame of the Lord (1978), a cantata based on the Song of Songs. In addition, he has composed dozens of individual prayer settings.
Apart from Judaically related music, his substantial oeuvre of general pieces includes Portraits of Vermeer, for French horn and piano, inspired by paintings by the Dutch master; Triptik, a three-movement solo piano work; Sound the Flute, five short pieces based on poetry by Langston Hughes, William Blake, and others; Janus, a quartet for piano and strings; Divertimento for piano and orchestra; Implosions, for two pianos; MoodSwings—twenty-four solo piano preludes; Blue Mountain Ballads (1988), which John Ardoin of the Dallas Morning News called "an ideal example of what creative use a serious man of music can make of jazz and blues idioms"; Waves of the Sea, described in the Dallas Morning News as "a supercharged score . . . graphic, caressing, charming and lilting as the poetry it enveloped and framed"; A Chorale for Martin Luther King, for youth orchestra; Questings, a concerto for French horn and orchestra; and Dusting Around with Scott's Rag, variations on a piece by Scott Joplin.
Sargon has published several articles as well as educational recordings about opera. His prizes and awards include an ASCAP Award (1992–93), Coolidge, Freschl and Gretchaninoff awards while at Juilliard; the Sigma Alpha Iota Prize for "service to music in Dallas"; and first prize in the National Association of Teachers of Singing competition (1993).
More information on Simon Sargon is available on his personal website.
By: Neil W. Levin