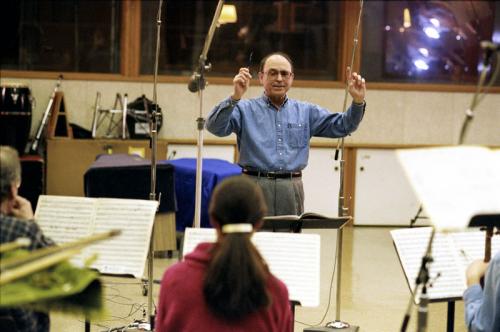 In that he has always devoted his gifts to Judaically related and general musical expression with equal emphasis, Samuel Adler is a unique phenomenon among those established mainstream American composers whose Jewish identities have informed a part of their art. Adler has long been in the forefront of both worlds, not only artistically as a composer (his primary endeavor), but also intellectually and academically as a lecturer, educator, and author. Among 20th-century American Jewish composers, perhaps only the life of Hugo Weisgall offers some parallels. Both had fathers who were learned émigré cantors in the Central European mold; both devoted substantial creativity to Jewish subjects while never circumscribing themselves parochially; both have been generally perceived as prominent in each field; both served on faculties of major universities and conservatories; and both established lifelong official affiliations with major American institutions of higher Jewish learning: Adler with the Reform movement, through his ongoing association with the School of Sacred Music of Hebrew Union College, and Weisgall with the Conservative movement and the Jewish Theological Seminary—as chairman of the faculty of its Cantors Institute and Seminary College of Jewish Music. But while Weisgall's oeuvre includes only one full-length synagogue service, Adler has written and continues to write prolifically for the Hebrew liturgy (in addition to his numerous nonliturgical Jewish works), and he has been a consistently active participant in the cantorial and Jewish musical infrastructure in America, especially—though not exclusively—within the Reform arena.
Adler was born in Mannheim, Germany, in the last years of the optimism and creative fervor of the Weimar Republic. His father, Hugo Chaim Adler, was a highly respected cantor at Mannheim's chief Liberale synagogue, where the orientation was the mainstream German-Jewish synthesis of tradition and modernity—most closely approximating the American Conservative movement's path in many respects. Chaim Adler was also an active liturgical composer. Within a year after the nationally orchestrated pogrom known as Reichskristallnacht, in 1938, and the realization of doom for German Jewry's future, the family immigrated to America, where the elder Adler obtained a position as a cantor in Worcester, Massachusetts. There the young Samuel Adler (originally Hans) displayed his musical talents at an early age. He became his father's choir director when he was only thirteen and remained at that post until he began his university studies. During that early period he began composing liturgical settings, at first under his father's influence and soon developing his own style. At the same time, he benefited from exposure to the full gamut of Ashkenazi synagogue repertoire—particularly the western and Central European schools of the 19th and 20th centuries.
Adler holds degrees from Boston University (B.M.) and Harvard (M.A.). He studied composition with Aaron Copland, Paul Hindemith, Walter Piston, Hugo Norden, and Randall Thompson, and studied conducting with Serge Koussevitzky at the Berkshire Music Center. Following his discharge from the United States Army, he was appointed music director of Temple Emanu-El in Dallas, a position he held from 1953 until 1966. He established an elaborate musical structure within that congregation, with five distinct choirs—four children's and youth choirs, and an adult volunteer chorus that reached a membership of ninety. Under his direction they performed the works of most of the important American, English, European, and Israeli synagogue composers. They also premiered works by Herbert Fromm, Isadore Freed, Heinrich Schalit, Max Helfman, Lazare Saminsky, Abraham Wolf Binder, Erwin Jospe, Robert Starer, Tzvi Avni, Ben-Zion Orgad, Andre Hajdu, Haim Alexander, Paul Ben-Haim, and Hugo Chaim Adler. During this tenure Adler composed three complete Sabbath services (evening and morning)—B'sha'arei T'filla; Shir Ḥadash; and Shiru Ladonai—and companion pieces for the High Holy Days and the Three Festivals. He was also a professor of composition at the University of North Texas, and director of the Dallas Lyric Theater for four years.
After leaving Dallas to become professor of composition (later chairman of the department) at the Eastman School of Music, in Rochester, New York, Adler maintained his associations with both Reform and Conservative congregations throughout the United States, and he continued to devote considerable attention to composing for the synagogue and for Jewish secular subjects and texts. In 1969 he edited and published a two-volume anthology of music for the High Holy Days, Yamim Noraim, subsequently revised and expanded to accommodate new prayerbooks published by the Reform movement. In Rochester he also formed a fruitful association with Samuel Rosenbaum, the resident cantor. Cantor Rosenbaum's talent for creating lyrics, libretti, and artful Yiddish translations resulted in a number of collaborations with Adler on new cantatas: A Falling of Saints, Stars in the Dust, Ever Since Babylon, and The Flames of Freedom, among others, in addition to many shorter works based on folk arrangements. Together with Rosenbaum, Adler also organized a series of monthly Havdala concerts (Saturday evening programs at the close of the Sabbath), presenting instrumental as well as vocal Jewish music, and he recorded ten albums of Jewish Holy Day music for Rochester's FM radio station WXXI that were later broadcast nationally for many years. During the early 1960s, concerned with cultivating taste among younger generations, Adler established—together with Rabbi Alexander Schindler (then executive vice president of the Union of American Hebrew Congregations, the Reform movement's lay organ)—a program of Jewish music study and performance at a Reform-affiliated summer camp in Great Barrington, Massachusetts.
Adler's catalogue comprises more than 400 works in nearly all media, including six symphonies, twelve concerti, eight string quartets, five operas, many shorter orchestral works, pieces for wind ensembles and concert bands, other chamber music, and dozens of choral settings and songs—all in addition to his liturgical music. Some of these works are related to biblical and other Jewish historical subjects, and some deal specifically with Jewish experience, such as his fifth symphony, or his first cantata, The Vision of Isaiah, which formed his dissertation at Harvard. Adler has written more than sixty liturgical and Psalm settings, for a cappella as well as organ and instrumentally accompanied chorus. In addition, he has produced several collections of arrangements of Hebrew, Yiddish, and Ladino songs. His works have been performed by such major symphony orchestras as Cleveland, Dallas, Houston, St. Louis, New York, and Los Angeles; by Europe's and Israel's major orchestras; by many of the most prestigious chamber groups in the United States and abroad; and by choruses throughout the world.
Since retirement from Eastman (where he remains professor emeritus), Adler has taught on the faculties of Ithaca College, the University of Cincinnati, Bowling Green State University, the University of Missouri, and other such institutions, and he has served on the faculty of The Juilliard School since 1977. He has received commissions and grants from the National Endowment for the Arts; the Ford, Rockefeller, and Koussevitzky foundations; the city of Jerusalem; the Pro Arte Quartet; and numerous other symphony orchestras and institutions. He is the recipient of many awards and prizes, including the Charles Ives Award, the Lillian Fairchild Award, a Guggenheim Fellowship, a MacDowell Fellowship for five seasons, the Distinguished Alumni Award from Boston University, and Eastman's Eisenhart Award for distinguished teaching. In 2001, he was elected to membership in the American Academy of Arts and Letters. He has also conducted major orchestras across North America, Europe, the Far East, and Israel.
For more than fifteen years Adler served on the editorial board of Transcontinental Music Publishers (after it became a nonprofit affiliate of the Union of American Hebrew Congregations) and was its chairman for several years. He continues to be one of the most commissioned composers by American synagogues, and he has taught frequently over the past two decades at the School of Sacred Music of Hebrew Union College, offering numerous residencies and master classes and enjoying a special relationship with the various musical divisions of the Reform movement. He has also conducted many instructional sessions and workshops at conventions of both the Cantors Assembly and the American Conference of Cantors, bringing choral groups from Eastman to perform for cantorial delegates from around the world—performances that often included world premieres of Judaic works. Adler lectures regularly on Jewish and general musical topics at universities and synagogues throughout America, and he is a frequent scholar-in-residence at various congregations.
He is the author of three books: Choral Conducting (1971); Sight Singing (1979, 1997); and The Study of Orchestration (1982, 1989), reissued in an expanded edition together with CD-ROM format in 2002. He has published many articles in music journals and entries in reference works and encyclopedias. His articles on Jewish music have appeared in the Central Conference of American Rabbis journal; Jewish Music; European Judaism; Musica Judaica; Diapason; The American Choral Review; and many others.
By: Neil W. Levin