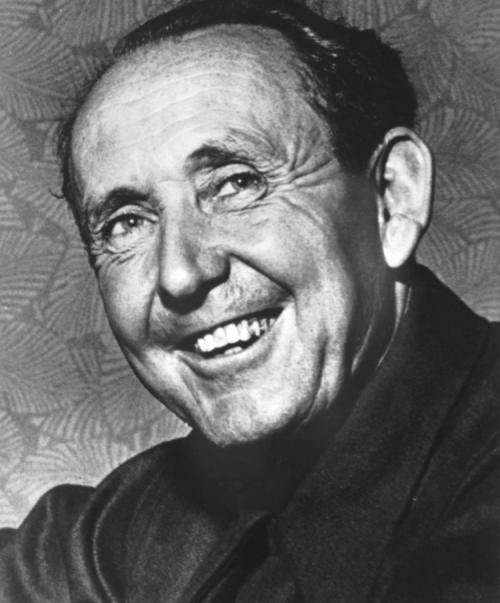 Roy Harris, who grew up in the San Gabriel Valley in California, began composing at the University of California at Berkeley, after which he studied privately in Los Angeles with American composer Arthur Farwell (1872–1952), an enthusiast for American Indian culture who attempted to emancipate modern American music from the strictures—as he perceived them—of the European tradition. Farwell also introduced Harris to the poetry of Walt Whitman, which Harris embraced and later set many times in various genres—solo songs, choral pieces, and orchestral works. But his studies in Paris with the legendary Nadia Boulanger generated his first significant works: a piano concerto, a piano sonata, and a clarinet and string quartet.
After his return to California, Harris's music became more polyphonic. In 1933, his first symphony—in response to an appeal by conductor and champion of new American music Serge Koussevitzky for a "great symphony from the [American] west"—brought Harris to national attention, and Koussevitzky commissioned him to write two subsequent symphonies. The single-movement third symphony (1937) became Harris's most popular and frequently performed work.
Harris wrote fifteen symphonies, sometimes calling for a variety of instrumental forces beyond the standard symphonic instrumentation—such as West Point Symphony (1952), which includes a band. Other symphonies have programmatic titles as well: Gettysburg, San Francisco, and, for his last work, the Bicentennial Symphony (1975–76), written as a tribute to America's 200th birthday. Harris forged an American idiom by combining folksong melodies and modalities with European contrapuntal techniques. His open textures and often easygoing quality have been described as evocative of broad American landscapes and "the expanse of the western plains." "It [his music] has the energy of a young country looking into the future rather than living in past glories," observed the venerable commentator Milton Cross (best remembered for his hosting of the Saturday afternoon Metropolitan Opera radio broadcasts). "It has American optimism, enthusiasm and zest."
Harris's association with folksong collectors and singers such as John and Alan Lomax and Woody Guthrie resulted in a number of works based on American folk traditions. His choral oeuvre includes a dramatic chamber work, Abraham Lincoln Walks at Midnight (1953), based on the poem by Vachel Lindsay, and several religious works, including a Mass setting for men's voices (1947).
Harris was a professor and composer-in-residence at U.C.L.A. throughout the 1960s, and he taught at California State University, Los Angeles, from 1970 until three years before his death.
By: Neil W. Levin