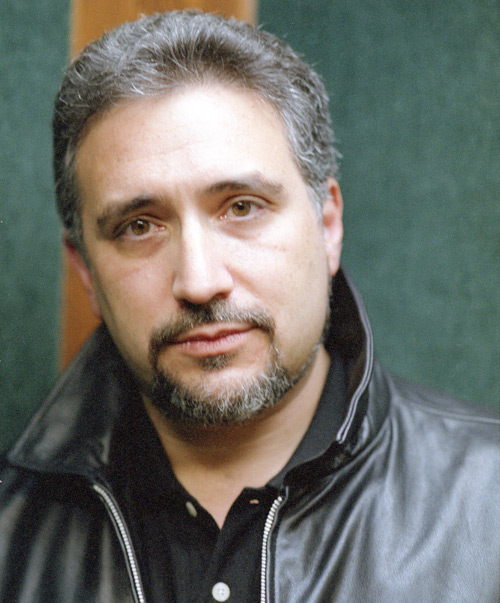 Robert Beaser was born in Boston, Massachusetts, and spent his youth in a nearby suburb. He received his B.A., master of arts, and doctor of musical arts degrees from Yale University, where he studied with Jacob Druckman, Otto-Werner Mueller, Arthur Weisberg, William Steinberg, and others. He won the Prix de Rome shortly after receiving his undergraduate degree (the youngest person up to that time to receive that award), and he studied in Italy with Goffredo Petrassi. Upon his return to the United States, he was appointed co–musical director and conductor of the contemporary chamber ensemble at Musical Elements, based at New York City's 92nd Street YMHA. During his twelve years in that capacity, Beaser was responsible for presenting premieres of more than 200 contemporary chamber works.
From 1988 through 1993 he was a composer-in-residence with the American Composers Orchestra's "Meet the Composer" program, and he has served since then as the artistic advisor for the ACO. That orchestra has performed a number of his works at Carnegie Hall, including The Heavenly Feast (with soprano Lauren Flanigan), Chorale Variation, Seven Deadly Sins, and his piano concerto, the last two of which were recorded by the ACO conducted by Dennis Russel Davies and released together on a London/Argo CD. Gramophone magazine called the music on that CD "dazzlingly colorful, fearless of gesture; beautifully fashioned and ingeniously constructed." Among his other recorded works are Song of the Bells; The Old Men Admiring Themselves in the Water; Notes on a Southern Sky; a piano version of Seven Deadly Sins; Mountain Songs; and settings of Psalms 119 and 150. Beaser has a particular affinity for the Book of Psalms, which he connects most directly to his perception of Judaically related music. "I associate Jewish music with Psalms," he explained in a 1998 interview for the Milken Archive.
In addition to the Baltimore Symphony (The Heavenly Feast) and the ACO, he has received commissions from the New York Philharmonic (for its 150th anniversary celebrations), the Chicago Symphony, the St. Louis Symphony, Chanticleer, and the American Brass Quintet. His works have been performed by the Aspen, Berlin, and Lockenhaus festivals, the Brooklyn Academy of Music, the New World Symphony, the Seattle Symphony chamber series, the San Francisco Contemporary Music Players, the Chicago Contemporary Chamber Players, the Pittsburgh New Music Ensemble, and the Chamber Music Society of Lincoln Center—among many other groups. Soloists and conductors who have performed his music include Leonard Slatkin, Richard Stoltzman, James Galway, Gerard Schwarz, and David Zinman. His one-act opera Food of Love, with a libretto by Terence McNally, was commissioned jointly by New York City Opera and Glimmerglass Opera and was premiered in 1999. It formed part of the "Central Park Trilogy," which was telecast the following spring on an Emmy-nominated segment of PBS's Great Performances.
Beaser's music has been characterized as a synthesis of "spatial clarity and epic sweep," and is known for its fusion of European traditions with "American musical vernacular." In his evocation of American hymn styles, critics have drawn comparisons to Copland and Barber: in 1982 a New York Times critic wrote that he possessed "a lyrical gift comparable to that of the late Samuel Barber," and the Baltimore Sun hailed him as "one of this country's huge composing talents." He is often considered among a group of "New Tonalists"—with contemporary American composers such as Lowell Liebermann, Aaron Jay Kernis, and Richard Danielpour—whose aesthetic approach involves adapting late-20th-century tonal language to serve more recent artistic leanings. "I am often called a 'new tonalist,'" Beaser mused in the aforementioned interview, "which is somewhat baffling to me because I don't think tonality is really new!" Rather, he sees his brand of tonality as both a continuation and a musical approach that, for some, might have faded and then was reborn. "There was, for my generation," he admits, "a sort of sense that we had inherited a rather confining world of contemporary music. And then many of us went on to investigate other avenues. I was interested in recovering elements that I felt had been lost in music; and one of them is simply the ability to tell a story." He sees his own musical language as evolving stylistically from one piece to another.
The American Academy of Arts and Letters honored Beaser in 1995 with a lifetime achievement award and with a citation stating that "His masterful orchestrations, clear-cut structures, and logical musical discourse . . . reveal a musical imagination of rare creativity and sensitivity." His other awards and honors include fellowships from the Guggenheim and Fulbright foundations, the National Endowment for the Arts, a Charles Ives Scholarship, and an ASCAP Composers Award. Beaser has lectured at many conservatories and universities, and he currently teaches composition at The Juilliard School.
By: Neil W. Levin