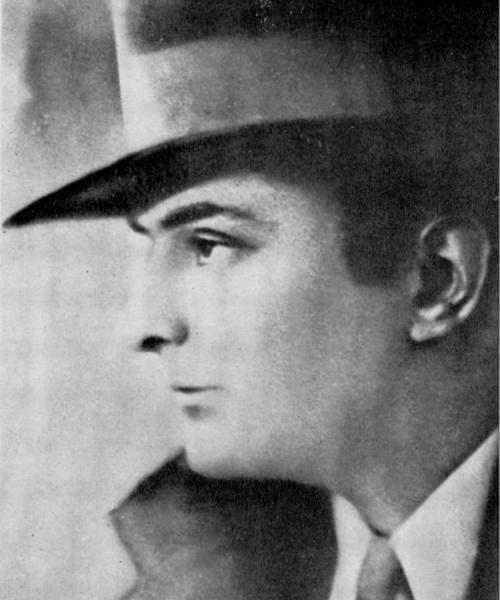 "We have 300 cantors in the United States," wrote Cantor David Roitman in a letter to his fellow cantor Leib Glantz, "but, if the truth be told, there is only one Leib Glantz! And only Glantz has such great sensitivity in the art of hazzanut." Indeed, Glantz can justifiably be considered the most profound as well as the most musically original and inventive of the great cantors and cantor-composers of the 20th century. Both during his lifetime and afterward, he was critically acclaimed for his intellectual and artistic approach to probing the inner meanings of the texts and even individual words, to which he sometimes applied—for appropriate emotional, poetic, or dramatic emphasis—his trademark declamatory effect of a type of Sprechstimme. In his compositions he mined the musical potential inherent in the intricate modal system known as nusaḥ hat'filla—the cantor's stock-in-trade and basic foundation material in Ashkenazi tradition. And he lent those compositions an extraordinary degree of variety and imagination, yet always within the overall boundaries of tradition.
Glantz, whose father and both grandfathers were cantors, was born in Kiev, where he first sang on the pulpit at the age of eight. At fourteen he directed a choir for the High Holy Days at the small informal synagogue (shtibl, or kloyzl) of the Talna Hassidim—the followers of the Talna rebbe—where his father was the cantor. He courageously introduced those uninitiated worshipers to the classical, western-influenced choral style of 19th-century synagogue composers such as Salomon Sulzer, Louis Lewandowski, Eliezar Gerovitch (1844–1914), and others of that sophisticated milieu whose musical approach was basically foreign to Hassidic environments. Glantz appears to have acquired knowledge of those synagogue repertoires on his own, but he did have formal general music education as a young student in Kiev, studying piano, music theory, harmony, counterpoint, and, later, composition with the famous Russian composer Reinhold Glière.
As a youth, Glantz was attracted to the Zionist movement—an orientation that would permanently color his artistic legacy. His first cantorial position was at a small Zionist synagogue in Galaz, Bessarabia (now part of Romania), where he made the acquaintance of the editor of a Zionist periodical. He became an official delegate to the 14th World Zionist Congress and later represented the United States at seven subsequent conferences. His first compositions were settings of Zionist-oriented secular poetry, including Aḥarei moti (When I die ...) by Ḥayyim Naḥmun Bialik (1873–1934), who later became Israel's poet laureate.
In 1926 Glantz emigrated to America, and he divided his time and energies between cantorial and Zionist activities, devoting considerable effort on behalf of the Keren Kayemet—the Jewish National Fund. He went to Los Angeles in 1941, where he became cantor of Sinai Temple and then of Congregation Shaarei Tefillah, and he was also president of the Histadrut (United Federation of Labor Unions in Israel) campaign in California. He taught cantorial students as a visiting professor at the University of Judaism in Los Angeles, and he made concert tours of North America, South Africa, and Palestine.
In 1954 Glantz "made aliya"—resettled permanently in Israel. He became chief cantor of the Tiferet Tzvi synagogue in Tel Aviv, where he is known to have attracted visitors from among Israel's secularist and nonreligious intelligentsia, who seldom if ever attended synagogue services but who, on occasion, came for the unique spiritual-artistic experience of Glantz's cantorial expression. In Israel he extended his musical versatility and catholicity well beyond hazzanut, appearing in premiere classical performances such as the concert-opera Saul at Ein Dor (1957) by Israeli composer Joseph Tal. Glantz collaborated in the establishment of a Jewish sacred music school and cantorial academy; he became active in the Israel Composers League; and he published important articles and delivered penetrating lectures on Hebrew liturgy and hazzanut.
Glantz's catalogue comprises more than 200 works, including settings for Sabbath, Festival, and High Holy Day liturgies. His monumental S'liḥot Service—a cohesive treatment of texts from the penitential liturgy as sung formally with choir (and in this case organ) for the first of the series of daily recitations each year prior to Rosh Hashana—is considered a masterpiece and was broadcast annually in Israel for many years. In the secular realm, he wrote Hebrew and Yiddish art songs to poetry by some of the major Jewish poets of the modern era, as well as a collection of para-liturgical Hassidic-influenced songs. At the time of his death, Glantz was working on a comprehensive guide to the Ashkenazi liturgical modes.
Max Wohlberg, one of the leading cantorial pedagogues and scholars of the 20th century, observed that part of Glantz's uniqueness resided in his remarkable artistic integrity: "He does not stoop to impress with vocal effects. For him Word and Subject are primary.… He endeavors to find hidden significance and subtle interpretation in every liturgical text."
And Glantz's artistic credo is contained in his own summation:

Hazzanim must remember that they are not only musical craftsmen, certainly not just singers. They must themselves create and plan; they must serve as their own architects of contemporary Jewish prayer. They must be the true sh'liḥei tzibbur (messengers of the congregation), the authentic mediators between the congregation and the Almighty. They must be creditable spokesmen on behalf of the Jewish people in God's own spiritual tongue, the language of Israel's Song of Songs.
By: Neil W. Levin