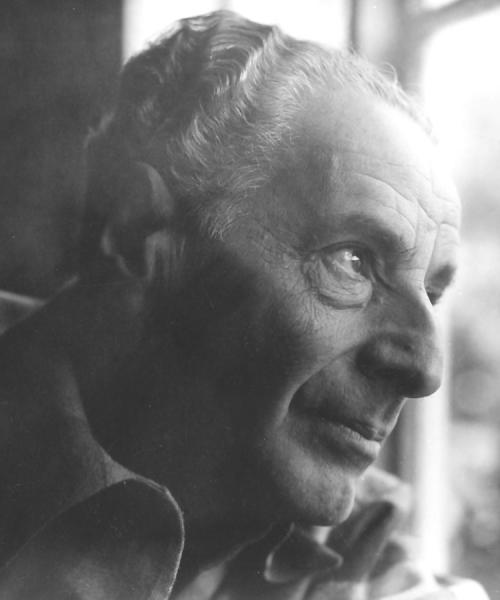 Late in his life, despite his earlier prominence in Weimar, Germany, Ernst Toch sadly assessed his standing as "the world's most forgotten composer." Toch was among those Jewish refugee composers from the Third Reich who, having been disinterested (to varying degrees) in the religious practices of their forebears—and in some cases even distanced, by choice, from Jewish identity altogether—rediscovered a measure of that identity in America and became reacquainted with their Judaic roots. Some of that change in attitude can be linked to the Holocaust and its aftermath, but a part of the catalysis also lay in the relative openness of American society, especially within the art and music world, compared with the social structures and institutions of prewar Central Europe: its greater readiness for cross-cultural perspectives; its dialogue between avowed Jewish and non-Jewish elements; the greater variety of available options in terms of Jewish involvement; and an array of other sociological factors that permitted and even encouraged Judaic artistic expression outside parochial Jewish boundaries. In certain respects that potential for receptivity seems to have appertained in particular in the Los Angeles area, where Toch eventually settled.
Born into a typical middle-class Jewish merchant family in Vienna that was, insofar as we can ascertain, neither rigorously orthodox nor entirely divorced from moderate Jewish affiliation and occasional or nominal Judaic practices, Toch displayed considerable musical gifts as a child. With neither parental encouragement nor formal tutelage, he began composing on his own at an early age, using Mozart string quartets and then other scores of the established masters as his models. He remained entirely self-taught, completing six string quartets by the time he was seventeen. When in 1909 he was awarded the Mozart Prize in the quadrennial competition for young composers, he abandoned his medical studies at the University of Vienna. After a period at the conservatory in Frankfurt during which he pursued piano studies, he became a professor of composition at the Mannheim Hochschule für Musik and then served in the Austro-Hungarian Imperial Army during the First World War. After the war, Toch and his wife resettled in Germany, where over the next decade he achieved recognition as one of the leading personalities in German musical circles and, despite his own comparatively conservative approach, as one of the principal representatives of and advocates for the modernist international new music movement (Neue Musik) that generated so much attention throughout central and western Europe during the interwar years. Throughout the 1920s Toch achieved a string of successes at Germany's principal modern music festivals, and his orchestral works were performed by some of the most celebrated conductors of the time. Probably beginning with his ninth string quartet (1919), Toch's style progressed from the late Romanticism that had marked his earlier works, evolving into a more modern and less tonal-reliant approach, although he never abandoned tonality altogether.
In 1930 Toch completed his full-length opera Der Fächer (The Fan). That same year, he also composed the piece for which he is still best remembered and with which his name is most generally associated outside the specialized confines of 20th-century music circles: an incidental curiosity entitled The Geographical Fugue—for four-part speaking chorus, without pitches. In 1933, with the installation of the National Socialist regime in Germany, Toch's music automatically fell into the category of "degenerate music" by virtue of his being a Jew, and its performance outside strictly Jewish confines or auspices was forbidden. As it was later recounted by his family, William Steinberg was in the midst of rehearsing Der Fächer in Cologne when storm troopers entered the concert hall and physically seized the baton from his hand. Toch's deliberately distorted photograph subsequently appeared alongside those of fellow "forbidden" or "degenerate" composers—such as Schoenberg, Weill, Mendelssohn, Mahler, and Offenbach—in a special anti-Jewish issue of the well-known German music journal Die Musik, in which Hitler's maxim was also quoted: "The Jew possesses no power or ability to create culture." Many of Toch's scores, together with others by Jewish composers, were soon burned; and publishers' plates were destroyed.
On a trip to Florence—ironically together with Richard Strauss (Reichsmusikkanzler under the regime) representing Germany at an international music conference—Toch determined not to return and to seek refuge elsewhere. Living briefly in London, he wrote three film scores, including Catherine the Great and The Private Life of Don Juan. Then fellow émigrés in America helped him obtain a teaching position at the New School for Social Research, in New York, dubbed the "University in Exile." Toch emigrated to America in 1934, where he was soon caught in the cross fire of a dispute between ASCAP and BMI that left him without a reliable publisher. His practical salvation (in terms of sustenance) came with the commission for further film scores—this time for Hollywood. He was nominated for several Academy Awards, and he and his family permanently settled in Los Angeles. Toch scored an additional thirteen motion pictures, but his serious concert music did not find much of an audience in America, and this became a source of growing frustration and even disillusionment for him. "However fortunate in securing refuge in America," wrote his grandson, Lawrence Weschler, in a retrospective article in The Atlantic Monthly, "Toch was never to recover that lost sense of cultural resonance and buoyancy."
After a dry spell between 1933 and 1947, Toch experienced a renewed sense of creative urgency, beginning with a return—after eighteen years—to the initial medium of his youth, the string quartet. Following a near-fatal heart attack, he turned for the first time to the symphony, and he produced seven symphonies during the last sixteen years of his life. The third was awarded a Pulitzer Prize in 1956.
Toch's artistic credo involved a basic resistance to music categorization. He warned against attempting to force music into historical, generic, or period compartments, convinced that when one makes such an attempt, "either the music remains outside of you, or else you force it with all your might into one of those compartments, although it does not fit...and you blame the music."
By: Neil W. Levin