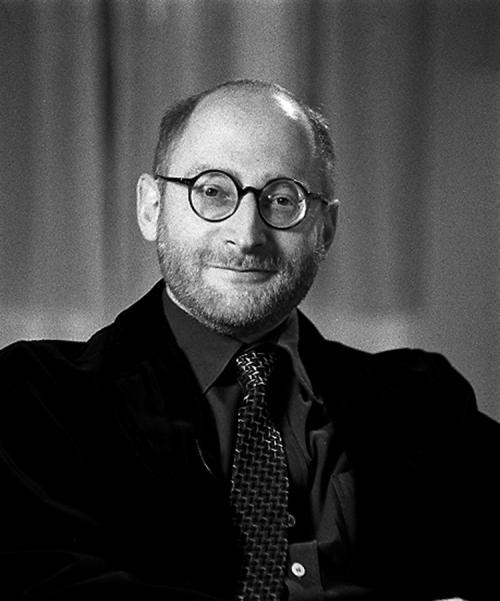 Although Aaron Jay Kernis, a native of Philadelphia, began lessons on the violin as a young child, he evinced no serious interest in music until the age of twelve, when he began teaching himself piano. A year later he began composing—also on his own, without formal instruction. He went on to study with some of the major figures in contemporary music: John Adams, at the San Francisco Conservatory of Music; Charles Wuorinen, at the Manhattan School of Music; Jacob Druckman; and Morton Subotnick, his tutor as a graduate student at Yale. And a Rome Prize enabled him to study at the American Academy there for a year.
It was in 1983, when Kernis was in his early twenties, that his Dream of the Morning Sky brought him to national attention. The occasion was a public sight-reading session by the New York Philharmonic under Zubin Mehta's direction, and—so the story goes—a certain passage in Kernis's score seemed to be troublesome for the conductor. "Just read what's there!" was Kernis's reported spontaneous reaction, and the audience openly indicated its approval. Within days the incident had become known, and that display of brash confidence, together with the merits of the music, inaugurated his reputation.
Scored for a large orchestra, with an amplified soprano voice entering at the end in a setting of words by American Indian poet N. Scott Momaday, Dream of the Morning Sky finds Kernis blending a range of influences, but noticeably embracing the then newly established diatonic brand of the American minimalists. Kernis has continued to pursue an eclectic idiom informed in part by carefully selected elements and influences of the past—including those preceding the 20th century. He represents in some ways a sort of aesthetic-artistic independence espoused by a number of composers of his generation, in that he can appreciate unapologetically chromatic leanings (such as that of his tutor, Subotnick, or Sir Harrison Birtwistle, for example), while still being, as he has declared, "more comfortable with music that is consistently beautiful (or [even] pretty) than dissonant or tense, like most modernist music." Yet he has no wish to align himself with the self-proclaimed neo-Romantics: "We cannot return to the past musically," he has said. Rather, he pursues something more akin to an amalgam of different styles, approaches, and languages, often dominated by synergies among 19th-century aesthetics, 20th-century dissonance, Impressionism, and his own "take" on minimalism. His music hardly eschews dissonance, but such moments often resolve lyrically.
After his auspicious debut with Dream of the Morning Sky, Kernis's music attracted leading performing artists and ensembles. His Symphony in Waves was composed on commission from the Saint Paul Chamber Orchestra. Following its premiere, conducted by Gerard Schwarz, a major reviewer stated, "Like most composers of his generation, Kernis achieves his ends by avidly sponging up the myriad stylistic choices now available to him, from minimalism and salsa back to Wagner and Schoenberg." But, he continued, "few absorb, combine, and use all these materials with more originality or brilliance." It was, in his view, "a major new work," and another reviewer hailed it as the "most arresting new orchestral piece of 1991."
Dawn Upshaw sang the premiere or Kernis's Love Scenes (1987), a work for soprano and cello; New Era Dance (1992) was commissioned by the New York Philharmonic for its 150th anniversary; and Air, for violin and orchestra (1996) was written for Joshua Bell. A second Air, for cello and piano, was arranged for orchestra in 2000. Other works in concerto style or format include Concierto de Dance Hits, for guitar and string orchestra, based on his salsa-inspired 100 Greatest Dance Hits, for guitar and string quartet; the 1995 Lament and Prayer, for violin and ensemble, composed for Pamela Frank; and a Double Concerto for Violin and Guitar (1997), a remarkable exploration of jazz-classical fusion. Of the last, the review in USA Today opined that it was "one of the more exciting new pieces to come from an American composer in a few years."
During the 1980s Kernis explored the theme of mosaics, inspired by his seeing the mosaics in Ravenna for the first time. As the description "invisible mosaic" suggests, the resulting pieces are musical expressions of visual images. Two pieces titled Invisible Mosaic (1985–86 and 1988), scored for small and large chamber groups respectively, are crowned by Invisible Mosaic III, for large orchestra. It was first performed in New York in 1989 by the American Composers Orchestra conducted by Stanislaw Skrowaczewski.
In the 1990s Kernis began a sequence of seven pieces in response to world events. In his Symphony No. 2 (1991), the catalyst was the Gulf War. Visits to German concentration and death camps in Poland and the resulting self-examination of Jewish identity also prompted musical responses that had been anticipated in his earlier Death Fugue. The impression of the wind blowing on the grass and trees at the site of the Birkenau camp inspired the first version of Colored Field (originally for English horn and orchestra). In a review of the work in BBC Music Magazine, Kernis was praised for his "gift for long singing melodic lines, and a fondness for the big bold statement." "It brings a terror," wrote the reviewer for the Minnesota Star Tribune, "that the gentle, lyrical all-too-human solo line can barely withstand." The sequence concluded with Lament and Prayer.
Kernis is a prolific composer for the voice: for solo voices in such works as Six Fragments of Gertrude Stein, for soprano and flute, and Valentines, written for Renée Fleming; and for choral forces, as in Ecstatic Meditations for a cappella chorus, Psalm settings such as Praise Ye the Lord, and the choral symphony Garden of Light, commissioned by the Disney Company to mark the new millennium. An "impulsive explosion of sound and effusive lyricism" is how the review in the Los Angeles Times characterized Garden of Light. "Kernis's melodic writing is almost decadently lush with its bittersweet extended melodies, rich harmonies and lavish orchestrations."
Another of Kernis's many engaging works is his Goblin Market, which the reviewer of The Times of London praised as often sounding—despite its ensemble of thirteen instruments—"like a symphony orchestra in full cry." "Kernis's music," that review went on to say, "is so vibrantly theatrical in shape and sound that he should have opera managements queuing at his door with commissions." A review in the San Francisco Chronicle cited his Le Quattro Stagioni Dalla Cucina Futurismo (The Four Seasons of the Futurist Cuisine) as "the darkest, funniest new piece of the 1990s . . . a score that bristles with melodic fervor and hairpin shifts of mood." And when the Philadelphia Orchestra premiered his Color Wheel, which it had commissioned, the review in the Philadelphia Inquirer referred to his use of "color as an emotional tool . . . an emotional arch that was, if unpredictable, still discernible as the stuff of a heroic human journey."
Kernis has an impressive number of awards and honors to his credit, including a Guggenheim Fellowship (1985), a New York Foundation for the Arts Fellowship (1988), and the Tippett Award. In 1998 his String Quartet No. 2, Musica Instrumentalis, won a Pulitzer Prize. Following its world premiere by the Lark Quartet, critic Allan Kozinn in The New York Times noted that stylistically, Kernis moves within the work "from intense rhythmic and harmonic complexity . . . to an almost Beethovenian language in the finale."
In 2000 Kernis received the University of Louisville Grawemeyer Award for music composition (for the cello and orchestra version of Colored Field), one of the major prizes in America for new music, which prompted the reviewer for Fanfare to write, "Kernis is now among the most celebrated people in American classical music." He has been composer-in-residence at both the Minnesota Orchestra Composer Institute and the St. Paul Chamber Orchestra, as well as new music advisor for the latter.
An assessment in Forbes magazine concerning Kernis's contributions thus far to American music is indeed revealing:
In the 20th century there were giants in the land: Ives, Ellington, Gershwin, Copland, Bernstein. But who is filling those shoes now? Heading many lists is Aaron Jay Kernis . . . [who] has written distinctive, vivid music in virtually every genre.
By: Neil W. Levin