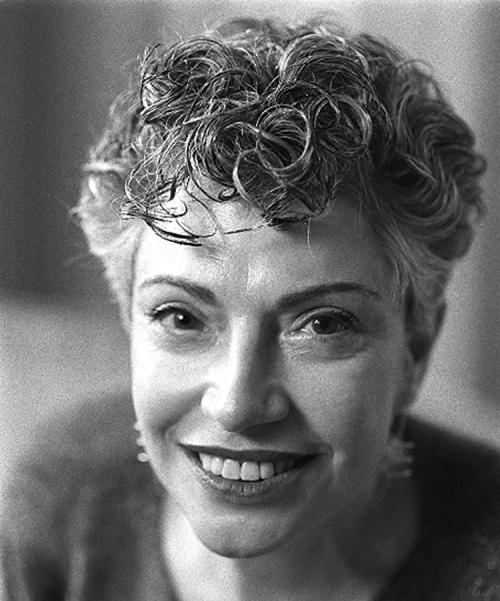 Joelle Wallach was born in New York City, where she attended the preparatory division of The Juilliard School through her high school years and studied piano, violin, and bassoon. She also lived in Morocco for five years during her youth—an experience later reflected not only in her multilingual ability but also in her affinities for Arabic rhythmic and melodic modes and scales, which have informed some of her music, and in her interest in Near Eastern musical perspectives. She earned her bachelor's degree at Sarah Lawrence College, where she studied composition with Meyer Kupferman; and she received her master's degree from Columbia University, where her principal composition teacher was Jack Beeson. She was awarded her doctoral degree from the Manhattan School of Music, where she worked with John Corigliano.
Although Wallach has written for a variety of media, including much vocal as well as instrumental music, one of her abiding interests concerns chamber music and chamber ensembles. Among such works, in addition to From the Forest of Chimneys recorded for the Milken Archive, are three string quartets; In Memory the Heart Still Sings, for basset clarinet; Glancing Below, a ballet score for an octet of saxophone, strings, piano, and percussion; A Revisitation of Myth for mezzo-soprano, viola, and piano, which comprises four movements (or "large songs" in the composer's own description), one concerning Icarus, another about the biblical Lot, a third about Eros, and a fourth about Abraham and Orpheus, considered together; a setting of excerpts from Songs of Songs, for mezzo-soprano and fifteen instruments; a clarinet quintet whose middle movement is based on a traditional melody for the close of the Sabbath (havdala); and The Door Standing Open, a song cycle on American and Israeli poetry, for baritone and piano in the European lieder tradition. She has also written for larger orchestral forces, as in The Tiger's Tail. Her choral works include Orison of Ste. Theresa, for choir, strings, and harp; The Firefighter's Prayer, for tenor and piano, for baritone and piano, duet for tenor, baritone, and piano, or for baritone and strings (2002); Why the Caged Bird Sings, for two-part treble choir, French horn, and piano or strings (2001); and numerous smaller pieces, including some in Hebrew. In her vocal music, she is particularly intrigued by exploring and exploiting inherent musical parameters of speech and language. "I'm very interested in finding the music that's already there [in the poetry or text] in spoken speech—in what's implied in speech, expressive speech," she commented during a Milken Archive oral history interview. 
One of Wallach's self-imposed challenges concerns reconciling Western performance practices and vertical composition perspectives with Eastern traditions of horizontally based ecstatic experience in music through extended spatial expression that defies Western metrical constraints.