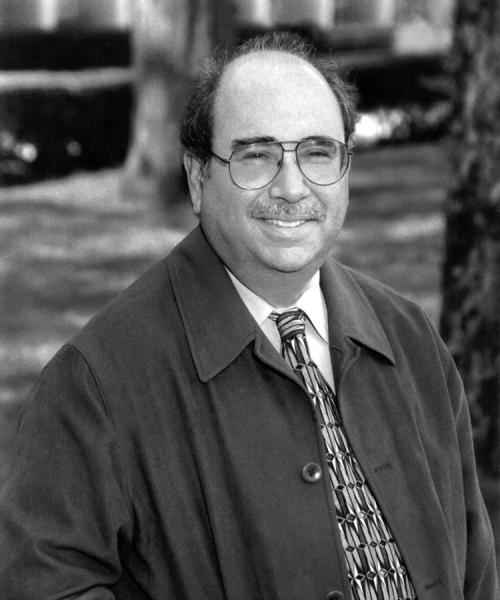 David Stock was born in Pittsburgh, which remained his principal home throughout his life. He studied trumpet and composition with Nikolai Lopatnikoff and Alexei Haieff at the Carnegie Institute of Technology (later Carnegie Mellon University), where he received his Bachelor of Fine Arts degree in 1962 and his Master of Fine Arts degree a year later. He earned another master's degree at Brandeis University, studying with Arthur Berger. He also studied at the École Normale de Musique in Paris and at the Berkshire Music Center.
Co-founder and conductor laureate of the Pittsburgh New Music Ensemble, Stock was composer-in-residence at the Pittsburgh Symphony Orchestra and the Seattle Symphony, and in 1992 was chosen by the Pittsburgh Cultural Trust to receive its Creative Achievement Award for "outstanding established artist." As a devoted champion of music by contemporary American composers, he served as chairman of the Pittsburgh Alliance of Composers, directed the WQED-FM New Music Project, and wrote for such prestigious academic journals as Perspectives of New Music.
Stock's music has been performed throughout the United States and Europe, and in England, Mexico, Australia, and Korea. Among his most prized commissions are Kickoff, which was premiered by the New York Philharmonic, conducted by Kurt Masur during the orchestra's 150th anniversary season, and his violin concerto, which received its premiere performance by Andrés Cárdenes and the Pittsburgh Symphony under Lorin Maazel's baton—for its 100th anniversary celebrations. Other significant works include Available Light (1995) and American Accents (1983), both for chamber orchestra; A Joyful Noise (1983) and Inner Space (1973), for full symphony orchestra; five symphonies; six string quartets; many chamber pieces for a variety of combinations, such as Triple Play (1970), Dreamwinds (1975), The Philosopher's Stone (1980), Parallel Worlds (1984), Keep the Change (1981), and Sulla spiaggia (1985); and such miscellaneous works as Nova (1974) for wind band and The Body Electric (1975) for amplified double bass, woodwinds, and percussion. He also composed several film and broadcast scores.
By the 1970s Stock had come to realize the need for finding a middle ground between new music that challenges its listeners and music that is nonetheless capable of resonating with the sensibilities of audiences not confined to so-called contemporary music aficionados. He dedicated his energies to increasing the public's appreciation for new music, developing a strategy he called "rediscovery of the audience." One of his related goals was to render serious new music attractive to young audiences, as exemplified by two of his works for youth orchestras: Zohar (1978), whose title and program derive from Jewish mystical literature, and Triflumena (1978). As important influences on his art, Stock credited such diverse sources as Stravinsky, Hebrew liturgy, and jazz, the last of which is well illustrated in one of his best-known works, Scat. Manny Theiner, in his article "The Music of David Stock" from the CD notes for Taking Stock (Northeastern), appropriately assessed his music as "well-defined, with clear shapes, driving rhythms, and bright colors and timbres."
Stock taught on the faculties of the Cleveland Institute of Music, the New England Conservatory, Antioch College, the University of Pittsburgh, and Duquesne University. In recognition of his work, he received a Guggenheim Fellowship; several fellowship grants from the National Endowment of the Arts and the Pennsylvania Council on the Arts; and numerous grants and commissions from the Ella Lyman Cabot Trust, the Paderewski Fund for Composers, the Barlow Endowment, Boston Musica Viva, and the Koussevitzky Music Foundation, as well as from a number of orchestras—including the Cincinnati Symphony and the St. Paul Chamber Orchestra.
Stock's guest conducting appearances included the Silesian Philharmonic (Poland), Foro Internacional de Música Nueva (Mexico), Eclipse (Beijing), the Pittsburgh Symphony, the Chautauqua Symphony, the Cleveland Chamber Symphony, the American Dance Festival, the Baltimore Symphony, and many others.
Stock died on November 2, 2015 at the age of 76.
By: Neil W. Levin