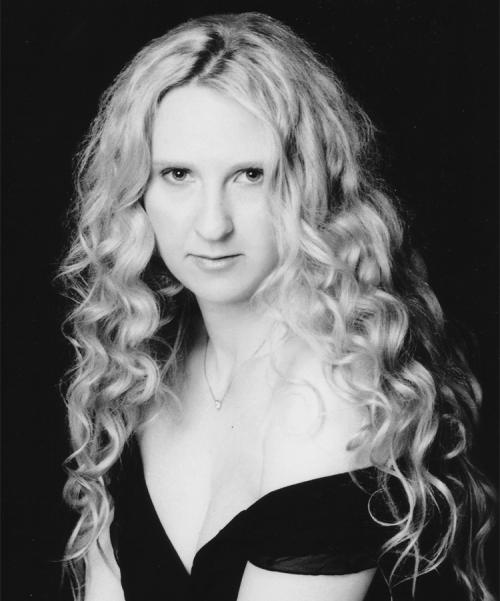 Mezzo-soprano Re'ut Ben-Ze'ev holds a diploma from Mannes College of Music in New York, where she studied with Mignon Dunn and Trish McCaffrey. Her training as a singer and actress also includes: work with leading Israeli stage directors; theater studies at the Thelma Yelin High School of Performing Arts, Tel Aviv, where she also toured as the vocal soloist of its Big Band; acting studies in New York with Terese Hayden, a protégé of Lee Strasberg; and Yiddish art song with the esteemed Mascha Benya.
The scope of Ben-Ze'ev's performance repertoire ranges from Haydn to Schoenberg and beyond, and includes collaborations with Pulitzer Prize-winning composers Yehudi Wyner and David Del Tredici, as well as Samuel Adler and Dalit Warshaw. Her performances of standard operatic and concert repertoire have earned accolades from The New York Times, the Frankfurter Allgemeine Zeitung, and the Houston Chronicle, among others.
Highlights of recent projects include Chana's Story with composer David Del Tredici at the piano for the ASCAP Awards Ceremony at Lincoln Center, appearances with The Israel Chamber Orchestra, the Pittsburgh Jewish Music Festival Orchestra (Lucas Richman, conductor), the Arcos Chamber Orchestra, staged performances of Pierrot Lunaire with the Israel Contemporary Ensemble, and Dalit Warshaw's Kiddush Halevana. She is also scheduled to premiere Steven Dembski's opera Ravens and Crows (libretto by the distinguished surrealist artist Leonora Carrington), and to premiere and tour the role of Zarathustra in the video-opera Rope & Chasm (based on episodes from Nietzsche's Thus Spoke Zarathustra) by Matthew Greenbaum, and to appear in the Israeli documentary: The Friends from my Class.
Born in Israel, Ben-Ze'ev was a finalist in the 2004 Lotte Lenya and Kurt Weill Competition, and artist-in-residence of the Consulate General of Israel in Florida and Puerto Rico (1998–1999). In addition to her work for the Milken Archive, she has recordings on the Naxos, Albany Records, Furious Artisans, and YIVO labels.
(Updated: 3/14/2019)